Shopping Cart
Your Cart is Empty
There was an error with PayPal
Click here to try again
Thank you for your business!
You should be receiving an order confirmation from Paypal shortly.
Exit Shopping Cart
Gateway Counselling and Therapy Leicester
Safe Professional Counselling and Therapy in Leicester
| | |
| --- | --- |
| Posted on November 7, 2013 at 6:15 AM | |
What is it, I wonder, about our need to blame?
I have been thinking alot about this recently. In the news at the moment is a tragic real life event about a young four year old child who lost her life being attacked by a rescue dog. The mother, as I understand it, entered the room, tried desperately to get the dog off of her little girl, and had to kill the dog to do so. Her child still died.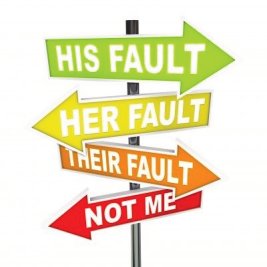 Unfortunately the response from the public, from us, is one of two reactions. One is of huge compassion, feeling for the mother, horror at what the child has gone through, grief at the loss of such a beautiful, innocent life. Many also feel compassion for the rescue dog, who must have suffered horribly under previous owners, and reacted to an unknown trigger which ended so tragically.
The second reaction is, of course, blame. Somebody has to be at fault. Did the child do something unintentionally to scare the dog? Was the dog merely vicious and attacked without provocation (it was, I believe, a mastiff, which has a reputation that clouds this issue in many people's eyes). What about the mother? Should she have got a rescue dog, or been more aware of the issues? Should she have left the child alone?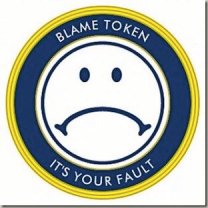 There is something inside us that has to find someone or something to blame. If we can do this, we can somehow find closure. It makes us feel better. 
But the truth is, blame doesn't matter as much as we think it does, and compassion matters far more than we often think. Compassion points us to the suffering of the child and the grief of the family and others. Compassion points us towards the rescue dog and what it must have endured at the hands of less loving people. 
Things happen. Good and bad. We, as always, have a choice. We can choose to blame, making ourselves feel better, somehow justified, right, without doing anything else. Or we can choose to show compassion, understanding, gentleness. 
This is true of tragic stories. It is true in our relationships with our parents, our partners, our children, even our friends and enemies. It is even true in our relationship with and view of ourselves. 
I choose compassion (even though I am not always good at it). It is a work in progress.
What will you choose?
Garry x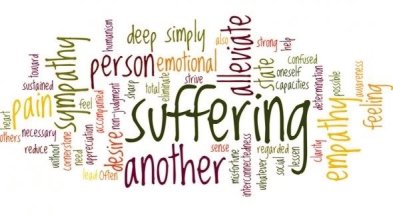 Categories: Acceptance, Anger, Blame, Forgiveness, Healing, Life, Pain, Sadness, Stories

0

/