Shopping Cart
Your Cart is Empty
There was an error with PayPal
Click here to try again
Thank you for your business!
You should be receiving an order confirmation from Paypal shortly.
Exit Shopping Cart
Gateway Counselling and Therapy Leicester
Safe Professional Counselling and Therapy in Leicester
| | |
| --- | --- |
| Posted on September 13, 2013 at 4:47 AM | |
Life or Death
This is from one of my Tumblr contacts called The Angry Therapist. Sometimes I think he talks alot of sense:
"It's really simple.  If you strip everything down, you are either living or dying.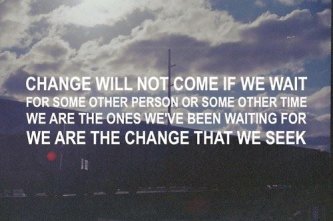 You are obsessing about the future, dwelling on the past.  Holding onto expired relationships.  Eating like shit.  Feeding addictions and unhealthy patterns.  Not sleeping.  Weighing yourself.  You are assassinating people's character, taking hostages (making other people feel bad because you're not happy), dreading work, getting annoyed by everything and everyone, exuding negative energy, fighting everything, verbally vomiting, taking, see life as a prison.  You are filled with anger instead of hope.  You are deteriorating.  You are dying.  You are dark.
Or.
You are creating, building, investing in yourself as well as others (relationships that are meaningful to you).  You are drawing healthy boundaries.  You are allowing yourself to be heard.  Expressing your truth.  Dreaming.  Facing fears.  Not judging, expecting, or labelling   You sweat, stretch, eat real food, drink lots of water, and make sure you get enough sleep.  You love hard and forgive often.  You stay in today and try to seek joy in what and who is in front of you instead of chasing images and material objects.  You don't tie ability to worth.  Think different.  Breathe.  You are regenerating, evolving.  You are living.  You are giving.  You are light. 
When you are dying, the world gets very small.  You lose your vision.  Everything gets heavy.  When you are living, the world gets very big.  You have nothing but vision.  Everything is bright.    
You wake up every day and you have a choice.  You can either live or die."    
- Angry
I think that's very cool.
You wake up every day and you have a choice.
Categories: Anxiety, Change, Depression, Forgiveness, Happiness, Life, Motivational, Relationships, Tumblr
/