Shopping Cart
Your Cart is Empty
There was an error with PayPal
Click here to try again
Thank you for your business!
You should be receiving an order confirmation from Paypal shortly.
Exit Shopping Cart
Gateway Counselling and Therapy Leicester
Safe Professional Counselling and Therapy in Leicester
| | |
| --- | --- |
| Posted on August 29, 2013 at 4:20 PM | |

I meet a very good friend for coffee every Tuesday to chat and sometimes to study. We sometimes get around to the studying part. I think she might be the nearest thing to a soul mate that I've had for the last so many years, which is rare.
We are currently talking about Shame. It is a much under-talked about topic.
When we are born we are this tiny vulnerable pink human being that just wants to be loved, just wants to reach out and be held and fed and picked up and loved. (I think we still want that as adults, by the way, but that's a different post).
But somewhere down the line something happens that makes us feel bad. It might be that our parent doesn't come when we cry, or they tell us to be quiet, or perhaps months later they smack us and we don't understand why, or perhaps years later they hurt us in other ways. Some parents shame us in small unintended ways and some in deep and abusive ways (mine was deep and abusive, but that also is another post).
The point is, that for some reason, at some point, we felt shamed. We felt that we had done something wrong. Perhaps we felt that we were somehow wrong in the very core of our being, worthless, always wrong, bad.
And along the way, because of how we felt, we made conscious and unconscious decisions. We might have decided we were worthless, or we may have decided that we had to constantly prove ourselves despite secretly believing we were worthless. Perhaps we decided other people could not be trusted, or perhaps just other women or other men, depending on who hurt us. Some people decide that aggression is the best form of defence, others that the best way is to keep quiet.
But I want you to know this:
Those decisions that we made as children or teenagers because we felt shamed do not have to control us as adults.
We are not worthless. We have power as adults that we did not have as children.
We have power to choose. We have power to communicate. We have power to be who we want to be, not just what others have made us to be.
It is not easy.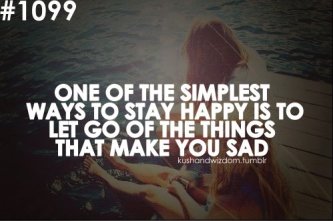 I was abused badly as a child. I made decisions that I struggle with even now ( I am a very human counsellor). But I have also grown past my shame, recognised that it is not my shame but the shame of the one who hurt me, and I continue to grow and learn and be a better person. It is possible to trust again. It is possible to change. It is possible to do good and to be good.
It does however take courage.
Courage is not the absence of fear.
Courage is the ability to fight even when we are afraid.
Be courageous. Today is not the end of your story and there is much yet to be written in your life.
Love and regards
Garry Rollins.
Categories: Shame Abuse Choice Sadness Pain Hurt
/