Shopping Cart
Your Cart is Empty
There was an error with PayPal
Click here to try again
Thank you for your business!
You should be receiving an order confirmation from Paypal shortly.
Exit Shopping Cart
Gateway Counselling and Therapy Leicester
Safe Professional Counselling and Therapy in Leicester
This is an incredible you-tube talk about Pornography, very detailed, graphic in places, but very insightful and life changing. Ran Gavrieli talks about things most of us don't want to talk about or even think about, and makes his own experience very vulnerable and open.
I challenge you to watch this :
The following is my version of a post my brother sent to me recently about Mindfulness, originally posted on The Huffington Post and adapted by me:
Mindfulness isn't just something you practice during a 10-minute morning meditation session. It can be incorporated throughout your everyday life by simply paying a little more attention to your daily activities as you're performing them.
"Mindfulness starts to get really interesting when we can start to integrate it into everyday life. Remember, mindfulness means to be present, in the moment. And if you can do it sitting on a chair, then why not while out shopping, drinking a cup of tea, eating your food, holding the baby, working at the computer or having a chat with a friend? All of these are opportunities to apply mindfulness, to be aware, to stay in the present moment."



Many great artists, thinkers, writers and other creative workers -- from David Lynch to Mario Batali to Sandra Oh -- have said that meditation helps them to access their most creative state of mind. 
If you want to become more mindful but are struggling with a silent meditation practice, try engaging in your favorite creative practice, whether it's baking, doodling, or singing in the shower, and see how your thoughts quiet down as you get into a state of flow.
Our breath is a barometer for our overall physical and mental state -- and it's also the foundation of mindfulness. As mindful people know, calming the breath is the key to calming the mind.
"So the object of your mindfulness is your breath, and you just focus your attention on it. Breathing in, this is my in-breath. Breathing out, this is my out-breath. When you do that, the mental discourse will stop. You don't think anymore. You don't have to make an effort to stop your thinking; you bring your attention to your in-breath and the mental discourse just stops. That is the miracle of the practice. You don't think of the past anymore. You don't think of the future. You don't think of your projects, because you are focusing your attention, your mindfulness, on your breath."  (See my own page on

Mindfulness

for more about breathing)






Multitasking is the enemy of focus -- many of us spend our days in a state of divided attention and near-constant multitasking, and it keeps us from truly living in the present. 
"Rather than divide our attention, it is far more effective to take frequent breaks between intervals of sustained, one-pointed attention," 
The mindful way, Salzberg suggests, is to focus on one task completely for a given period of time, and then take a break before continuing or moving on to another task.
Mindful people have a healthy relationship with their mobile devices and know when to use them and when to turn them off or leave them alone. 
This might mean making a point never to start or end the day checking email or maybe even keeping their smartphones in a separate room while they're sleeping, or choosing to unplug on Saturdays or every time they go on vacation. Especially important, not using phones, checking texts or playing games when you really should be listening and chatting to the other people in the room who came to see you!
Those who mindfully interact with others look up from their screens and into the eyes of whomever they're interacting with, and in doing so, develop and maintain stronger connections in all their relationships.
Excessive preoccupation with happiness can actually be counterproductive, leading to an unhealthy attitude towards negative emotions and experiences. 
Mindful people don't try to avoid negative emotions or always look on the bright side -- rather, accepting both positive and negative emotions and letting different feelings coexist is a key component of remaining even-keeled and coping with life's challenges in a mindful way.
As Mother Teresa put it, "Be happy in the moment, that's enough. Each moment is all we need, not more."
(Interestingly, I think we often stop others from crying, not to make them feel better, but to make ourselves feel less uncomfortable. Good friends cry with those who cry).
So often, we shovel food into our mouths without paying any attention to what we're eating and whether we feel full. We ignore discomfort, hoping it will go away, even when it clearly won't. Some use alcohol, drugs, even porn, to numb what they feel.
Mindful people make a practice of listening to their bodies -- and they consciously nourish themselves with healthy foods, prepared and eaten with care. But mindfulness is all about taking your time, paying attention to the moment, focus fully on what is happening and how they physically feel.
I believe that each of us know exactly what we do that is unhealthy and we do it anyway. Maybe it is time to embrace a more mindful and healthy way of living.
A critical factor in cultivating a mindful personality is refusing to get wrapped up and carried away by the constant tug of the emotions. If you can remember to laugh and keep an even keep through the ups and downs, then you've come a long way already in mastering the art of mindfulness.
While mindfulness is all about focusing on the present moment, mind-wandering also serves an important psychological function, and conscientious people are able to find the happy medium between these two ways of thinking. 
I have been thinking alot lately. It's a bad habit, but there you go.
I posted this on my Facebook page today: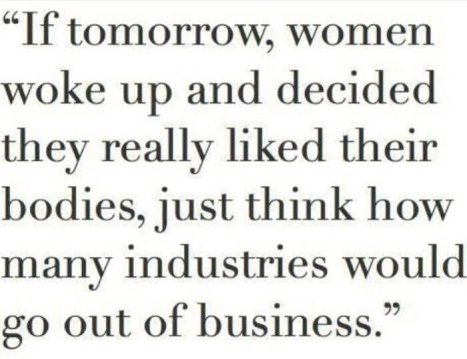 And all over Facebook (and rightly so and long overdue) are selfies (self portrait camera photos for the FB newbies) of women without make-up, to raise awareness of cancer. 
Now I am not going to show any of those photo's because my female FB friends would kill me and I like living (you know who you are). 
But I think they look fantastic. This, apparently, is not a popular view. They, themselves do not think they look fantastic, quite the opposite, which is sad because they are great people and not stupid. One friend even said she would not go to the shops without make-up (but still posted a 'selfie' so well done). 
I do not want to live in a society where people (and I have to say, mostly women) think they look ugly without make-up. When did our self esteem become so caught up in this fakery that we cannot bear others to see our spots, blemishes and pale skin. Seriously?
And the beauty industry is fake. Even the women and celebrities in magazines don't look like the women and celebrities in magazines. Vogue stated yesterday that people don't want to see ordinary women on magazine covers. Vogue, incidentally, do not make their fortune from selling magazines to women ... they make their fortune selling beauty adverts to advertisers ---> you, my female friends, are being sold to beauty advertisers. You are the commodity, the object, not the magazine. Vogue make over $4million per magazine selling you to advertisers.
When does it become time to say NO!
You may or may not know this, but I work with children with disabilities and complex health care needs. It's a great job (most of the time) and I love it. And I can say without any fear of contradiction that every single one of the children I work with is beautiful. Not because of the clothes they wear, or the make-up (which most don't wear and some do in moderation).When they smile it lights up the room. When they cry it can be heartbreaking.  They are beautiful because of who they are, whether others see it or not.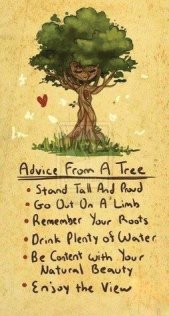 And so are you. (and so am I).
I love spending time in my back garden, or at the local parks. As well as being very relaxing, if you sit quietly, look around and reflect, there is a great deal to be learned from living things. 
Life and living things persevere. They sprout, grow, blossom, die, regrow. We see it all the time that we forget what a miracle it is.
Some things are colourful, others not so bright but still a vibrant part of nature. It all interacts and works and thrives. Naturally. Learn from the butterflies (and the humble Caterpillars that will become even more beautiful but do not know it). Learn from the trees and the lavender and rosemary, the fish, even the birds. 
You are a part of this wonderful world.
Shine for who you really are.
This is my selfie, for cancer awareness:
Regards,
Garry 
/