Shopping Cart
Your Cart is Empty
There was an error with PayPal
Click here to try again
Thank you for your business!
You should be receiving an order confirmation from Paypal shortly.
Exit Shopping Cart
Gateway Counselling and Therapy Leicester
Safe Professional Counselling and Therapy in Leicester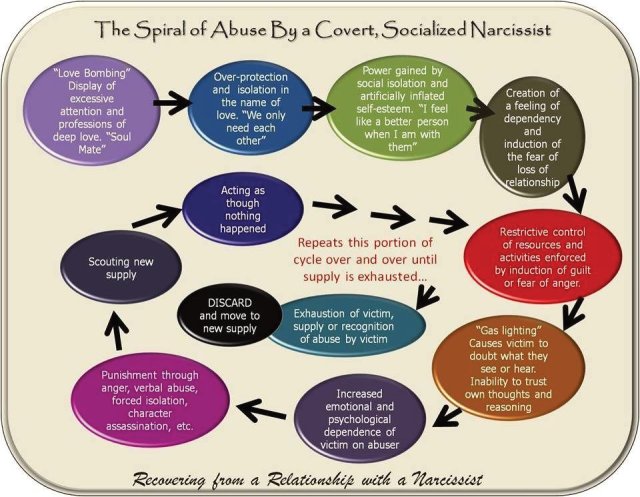 All abuse is dangerous, but Narcissistic Abuse is, to me, particularly insidious. The Abuser appears so loving to start with, but slowly over time cuts off support mechanisms and positive relationships, isolating the victim, and then being incredibly manipulative, making the abuse seem like the victims fault, making them feel like it is them who have failed in some way, not good enough, must try harder, be better.
The reality is that it is the Narcissistic Abuser who has failed, who is not good enough. Somewhere in their childhood they did not form secure loving relationships and learned to get what they need by manipulating others, isolating others, abusing others. As I commented on Facebook, they appear to be strong but are actually weak. 
Do you recognise this pattern?
Are you a victim of a Narcissistic Abuser?
Has your partner or another person isolated you from family and friends?
Do they control where you can go and who you can see?
Are they critical of your family and friends when you do go and see them?
Do they have temper tantrums and then blame you for making that happen?
Do they apologise and promise to change, or tell you that it's only because they love you?
Do you feel like you are walking on eggshells, afraid of upsetting them at the slightest thing?
Do you feel your needs have definitely taken a back seat to their needs?
Do you feel constantly Not Good Enough, a failure, low self esteem, no confidence?
The truth is that you have a right to be you, 
To have a voice
To be respected
To be free from fear and abuse
If you are the victim of Narcissistic Abuse, please please get in touch
TA Therapy is an excellent way for you to discover who you really are and be able to understand why you have ended up where you are, but more importantly, how you can change and move on.
And if you are so insecure that the only way you can get your relationship needs met is by controlling the person you love, by abusing them (let's be honest here), then realise what is happening and get in touch for therapy also. It does not have to continue this way, and abusers need to find healing also. 
To get in touch, click the big red button to go to the Contacts page :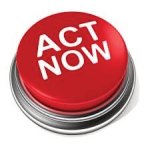 The following is my version of a post my brother sent to me recently about Mindfulness, originally posted on The Huffington Post and adapted by me:
Mindfulness isn't just something you practice during a 10-minute morning meditation session. It can be incorporated throughout your everyday life by simply paying a little more attention to your daily activities as you're performing them.
"Mindfulness starts to get really interesting when we can start to integrate it into everyday life. Remember, mindfulness means to be present, in the moment. And if you can do it sitting on a chair, then why not while out shopping, drinking a cup of tea, eating your food, holding the baby, working at the computer or having a chat with a friend? All of these are opportunities to apply mindfulness, to be aware, to stay in the present moment."



Many great artists, thinkers, writers and other creative workers -- from David Lynch to Mario Batali to Sandra Oh -- have said that meditation helps them to access their most creative state of mind. 
If you want to become more mindful but are struggling with a silent meditation practice, try engaging in your favorite creative practice, whether it's baking, doodling, or singing in the shower, and see how your thoughts quiet down as you get into a state of flow.
Our breath is a barometer for our overall physical and mental state -- and it's also the foundation of mindfulness. As mindful people know, calming the breath is the key to calming the mind.
"So the object of your mindfulness is your breath, and you just focus your attention on it. Breathing in, this is my in-breath. Breathing out, this is my out-breath. When you do that, the mental discourse will stop. You don't think anymore. You don't have to make an effort to stop your thinking; you bring your attention to your in-breath and the mental discourse just stops. That is the miracle of the practice. You don't think of the past anymore. You don't think of the future. You don't think of your projects, because you are focusing your attention, your mindfulness, on your breath."  (See my own page on

Mindfulness

for more about breathing)






Multitasking is the enemy of focus -- many of us spend our days in a state of divided attention and near-constant multitasking, and it keeps us from truly living in the present. 
"Rather than divide our attention, it is far more effective to take frequent breaks between intervals of sustained, one-pointed attention," 
The mindful way, Salzberg suggests, is to focus on one task completely for a given period of time, and then take a break before continuing or moving on to another task.
Mindful people have a healthy relationship with their mobile devices and know when to use them and when to turn them off or leave them alone. 
This might mean making a point never to start or end the day checking email or maybe even keeping their smartphones in a separate room while they're sleeping, or choosing to unplug on Saturdays or every time they go on vacation. Especially important, not using phones, checking texts or playing games when you really should be listening and chatting to the other people in the room who came to see you!
Those who mindfully interact with others look up from their screens and into the eyes of whomever they're interacting with, and in doing so, develop and maintain stronger connections in all their relationships.
Excessive preoccupation with happiness can actually be counterproductive, leading to an unhealthy attitude towards negative emotions and experiences. 
Mindful people don't try to avoid negative emotions or always look on the bright side -- rather, accepting both positive and negative emotions and letting different feelings coexist is a key component of remaining even-keeled and coping with life's challenges in a mindful way.
As Mother Teresa put it, "Be happy in the moment, that's enough. Each moment is all we need, not more."
(Interestingly, I think we often stop others from crying, not to make them feel better, but to make ourselves feel less uncomfortable. Good friends cry with those who cry).
So often, we shovel food into our mouths without paying any attention to what we're eating and whether we feel full. We ignore discomfort, hoping it will go away, even when it clearly won't. Some use alcohol, drugs, even porn, to numb what they feel.
Mindful people make a practice of listening to their bodies -- and they consciously nourish themselves with healthy foods, prepared and eaten with care. But mindfulness is all about taking your time, paying attention to the moment, focus fully on what is happening and how they physically feel.
I believe that each of us know exactly what we do that is unhealthy and we do it anyway. Maybe it is time to embrace a more mindful and healthy way of living.
A critical factor in cultivating a mindful personality is refusing to get wrapped up and carried away by the constant tug of the emotions. If you can remember to laugh and keep an even keep through the ups and downs, then you've come a long way already in mastering the art of mindfulness.
While mindfulness is all about focusing on the present moment, mind-wandering also serves an important psychological function, and conscientious people are able to find the happy medium between these two ways of thinking. 
I am not a huge Michael Jackson fan, but please don't hold that against me, because I think that the following is one of the most amazing videos and songs ever written, especially from a 'personal change' point of view. Enjoy ...
What does it take to let go in our lives? To allow for loss – of a loved one, a cherished object, a known and familiar feeling or experience. How do we go about surrendering and letting go?
My experience is that most of us will cling to that someone or something, refusing to let it go completely. We make excuses, rationalize and bargain with ourselves. Confronted with the event of loss we tend to grip, to cling, to wrap ourselves around the very thing we need to let go of.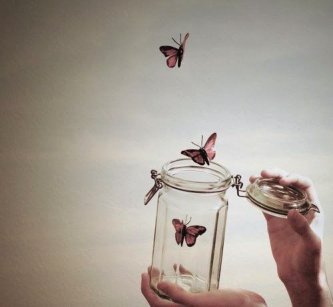 It is human nature to fear surrendering what we most love, what we have grown accustomed to. It is human nature to fear surrendering and letting go, period. It frightens us, it makes us feel vulnerable, makes us feel alone, existentially doomed to loss. 
What will we have once we let go? 
Once we surrender? It takes a leap of faith, a belief that once we release our grip we will be able to continue our life in a different, and perhaps even fuller way. We build our lives around loved ones, family, things, objects, habits, beliefs, you name it. And letting go of "it" whatever "it" is, threatens our very sense of being. 
Talking with a patient about her struggle letting go of her persistent binging, and of her tendency to isolate and sleep, to wrap herself in familiar patterns, her fear that she will always have a black hole inside, she tells me a Buddhist story: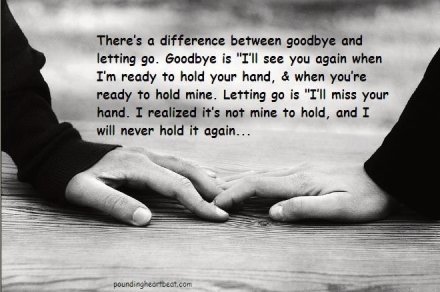 A man slips and falls down the side of a mountain, he begins to fall quickly, the end of the precipice thousands of feet below. He manages to grab a branch, and as he clings to it for dear life, he begins a dialogue in his head:




"Dear lord, if you get me out of this one I promise I will pray and I will never do wrong again."




"SURE" a voice replies, "THAT'S WHAT THEY ALL SAY."




Startled, looking for the source of the voice and glancing down at the precipice below, the man continues, "No really, I will, I promise, just help me get out of this one, and I will do anything you want, anything really!"




"EVERYONE SAYS THAT IN YOUR SHOES."




"Please, I promise, I will, I will do anything you say."




"ARE YOU SURE, ANYTHING AT ALL?"




"Yes, absolutely!"




"FINE….THEN LET GO!"



To let go is counter intuitive to us, and yet, we cannot advance without doing so. The very act of clinging keeps us immobile, tightly wound around the thing we cling to. Even when we want to let go, we fear… the precipice. I think this must be akin to what Sartre had on his mind when he described existential angst.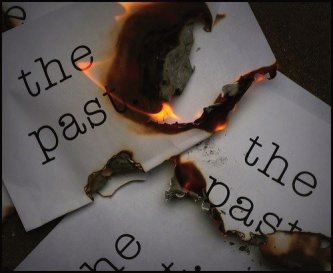 Very unlike the next example, which celebrates letting go as part of the natural order of life.Around Christmas time of 2009, I heard a beautiful sermon on WQXR radio (by Reverend Bruce from the Unitarian Church in NYC) on this very topic. He was speaking on the need to let go with gratitude and an open heart. He shared an experience, which was recorded by an observer in the Metro section of the New York Times newspaper. It went something like this:
A woman steps out of a subway car and starts to put her gloves back on when she realizes that she is missing one. She turns to look at the subway car and sees one lonely glove on the seat, the companion to the one she is holding in her hand. It is now too late to retrieve the glove from the train, so with a shrug of the shoulders she throws the glove that is in her hand back into the train as the doors close. She smiles and walks away.
Surrendering with gratitude and open heart.
My colleague, Dr. Mark Epstein (
Open to Desire
) talks about the difference between holding and clinging.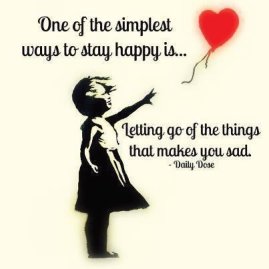 Holding is done with an open hand, so that whatever we hold near and dear to us is free to move and be. 
Clinging is more akin to gripping- tightening our hand around something so that it lies prisoner within our grasp.
Surrendering with gratitude and open heart requires an open hand. It requires a lightness of touch, a lightness of being. Openness rather than tightness. Think about what we do when we are afraid: we tense up, tighten up every muscle we have; we crouch, cross our arms, we close up. We grip and hold onto ourselves. We do this to try and protect ourselves. The question is: from what? Some fears, perhaps most fears, come from within, even if they are triggered by external events. 
In the case of letting go, it is our fear of not having, of looking into our own precipice, of losing our (known) sense of self, that makes us grip and hold on.Once we think of surrendering with an open heart we are immediately confronted with the fact that to do so requires an act of faith on our parts.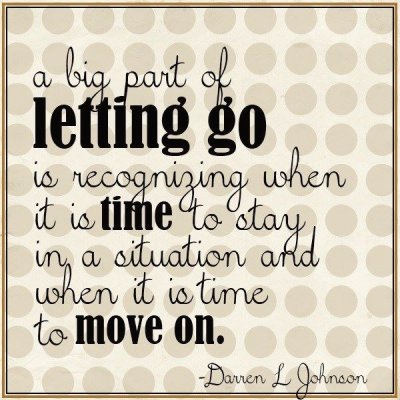 I do not mean of the religious or spiritual kind, I mean of the personal kind. A personal leap of faith. The woman on the train platform did exactly that when she threw her remaining glove into the train: she released her grip with a smile. Her act of faith exemplified in her release of the glove – in her belief that she could let go, and that she was better off throwing it  back into the train to join its companion, rather than bemoaning her loss, or worse – attempting to retrieve it. 
The act of  letting go creating  new possibilities of ownership (anyone need gloves?) as well as freedom. Can any of us disagree with that?
Surrendering has to do with acceptance. Acceptance of who we are, of all of those parts of ourselves that we spend much our lives not wanting to know, but nevertheless know of. Acceptance of  what we do, how we think, what we say, and of course, of what has happened to us in our lives. Acceptance of our limitations and our not so nice parts.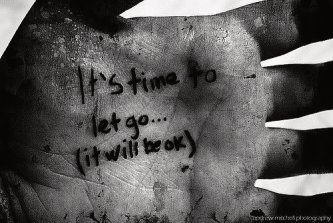 Years ago, a patient described what it took for her to stop smoking. "I finally surrendered" she said, "finally gave up in acceptance that I could no longer fill myself with smoke, while telling myself I was soothing myself". She surrendered to the idea that she wanted to live despite the inevitable suffering that might come as part of 
really 
living. This took accepting the fact that her addiction was not to nicotine, but to the way smoking filled her loneliness and cradled her agitation. Twenty years later, she tells me that she still believes that smoking is the best anti-depressant, and that when she gave it up, she had to deal with not being able to instantly fill that space up. She had to accept her loneliness and even her depression, and do something to address those. She had to let go.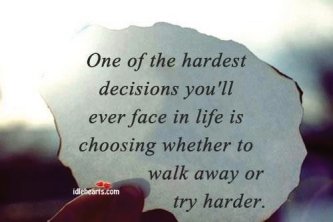 Like the man hanging on a limb in the precipice, most of us will do "anything" not to let go. We will bargain, get angry, deny, all part of the cycle that leads us to acceptance and surrendering. We all have much to learn from the woman on the train.
And one more, just because I think it's a cool list ...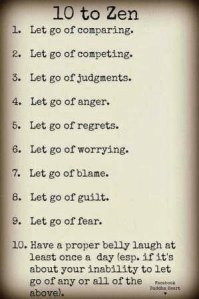 WHAT ARE THE TIPS TO PREVENT OR ALTERNATIVES FOR SELF-HARM?

Minimise self-harm damage:

If you feel an even stronger urge to self-harm, try the following harm minimisation tips: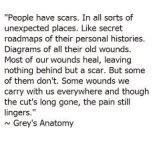 • Use a red felt tip pen to mark where you might usually cut;
• Hit pillows or cushions, or have a good scream into a pillow or cushion to vent anger and frustration;
• Rub ice across your skin where you might usually cut, or hold an ice-cube in the crook of your arm or leg;
• Put elastic bands on wrists, arms or legs and flick them instead of cutting or hitting;
• Have a cold bath or shower.

"One of the reasons that young people say they self-harm and may be cutting or injuring themselves, is that something has happened in their life that has made them feel contaminated or polluted by what's happened, whether it's physical or emotional," says Frances McCann, mental health practitioner. "It becomes a way of 'letting something out' and dealing with feelings of self-disgust or low self-esteem."
The Butterfly Project (One of My Personal Favourites)

Often the best thing is to find out what has worked for other people who understand where you're coming from. TheSite.org asked young people from young people's mental health service, 42nd Street in Manchester, to come up with some of the alternatives that help them: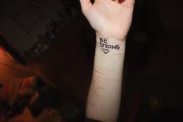 • Alternative therapies: massage, reiki, meditation, acupuncture, aromatherapy.
• Bake or cook something tasty. (Also builds self esteem once you get good!)
• Craft-work: make things, draw or paint. Be Creative. Express yourself.
• Dance your socks off.
• Exercise for a release of endorphins and that feel-good factor. Start jogging.
• Forward planning - concentrate on something in the future, like a holiday.
• Go for a walk, with friends if possible.
• Hang out with friends and family. Play some games (hangman, charades, etc)
• Have a bubble bath with lots of bath bombs fizzing around you.
• Hug a soft toy or a real person. Also, cuddles and hugs lower depression, reduce anxiety, Fact!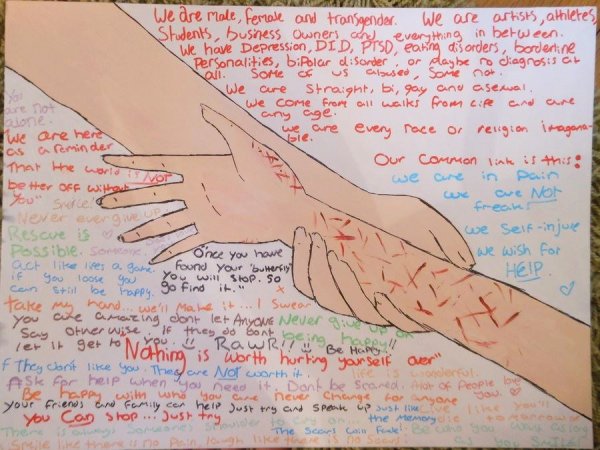 • Invite friends round, chat, have pizza, a film marathon, 
games.
• Join a gym or a club.
• Knit (it's not just for old people you know). This is surprisingly therapeutic.
• Listen to music. (preferably music you can dance to in your bedroom)
• Music: singing, playing instruments, listening to (basically making as much noise as you can).
• Open up to a friend about how you are feeling. Ask them to listen without talking to start with.
• Pop bubble wrap. Keep popping until every single bubble is popped.
• Play with a stress ball or make one yourself (balloons, flour).
• Read a book.
• Rip up a phone directory or thick catalogue (Argos, if you're in the UK).
• Scream into an empty room. (Make sure its empty!). Or find an empty field, remote place.
• Spend time with babies (when they're in a good mood). Watch children playing.
• Tell or listen to stories
• Tai Chi, Mindfulness, Reflection, Prayer
• Visit a zoo or a farm that lets you hold the animals(animals do the best things).
• Volunteer for an organisation (will make you feel all warm inside).
• Write: diary, poems, a book. Keep a journal in which you can be brutally honest.
• Write all your negative feelings on paper, then rip them up or burn them (safely). Let them go.
• Yoga: meditation, deep breathing - this might help you relax and control your urges.
• Zzz - get a good night's sleep.

There are many self-help tips that may help you, otherwise known as 'alternatives to self-harm', or 'coping tips and distractions'. You might find some are more effective than others. Don't be disheartened if a technique isn't successful. Try a different one to see if it works better for you. 
Here are a few you might want to try:

The 15-minute rule - if you're feeling the urge to self-harm, give yourself 15 minutes before you do. Distract yourself by going for a run or writing down your feelings. When the time's up, see if you can extend it by another 15 minutes. Try to keep going until the urge subsides;

Meditation - try to visualise the urge as an emotional wave you can surf. Imagine it reaching a crescendo then breaking as you successfully resist its force;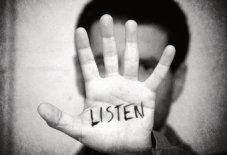 Write a list of things you've achieved that make you feel proud, or fill a box with things that make you happy, such as pictures of friends and loved ones. Keep them handy and look at them when you're feeling bad;

Practice expressing your emotions and feelings through art or writing or talking to a friend.
And Finally, as always, if you need it, get counselling: you know where I am. x
/