Shopping Cart
Your Cart is Empty
There was an error with PayPal
Click here to try again
Thank you for your business!
You should be receiving an order confirmation from Paypal shortly.
Exit Shopping Cart
Gateway Counselling and Therapy Leicester
Safe Professional Counselling and Therapy in Leicester
In 2015 are there some things worth giving up?
Here are twenty possibilities (which one will you choose?) ...
Let go of Negative Attachments and Negative People ... you don't need them in your life.
Let go of Guilt : either repair whatever is making you feel guilty, or let it go
Let go of Negative Thinking ... has negative thinking about others got you what you want?
Let go of Self Criticism : let this be the year you start to build yourself up
Let go of Prejudice : negative assumptions about others only leads to resentment, bitterness and anger. 
Let go of compulsive thinking ... Maybe it is time to stop doing what you have always done
Let go of the need for approval : confidence comes from inside, not from others
Let go of Limiting Beliefs : self imposed limits and beliefs may be holding us back
Let go of Grudges : believe it or not, unforgiveness hurts us more than the other person
Let go of Procrastination : what do you want to begin in this next year. Do It.
Let go of Anxiety : not always easy, but is there really something to be afraid of?
Let go of Heartbreak ... don't keep on going over those obsessive thought. Time to live?
Let go of Bad Memories : those stories we keep on telling ourselves to justify how we feel 
Let go of Useless Things : Is our life cluttered with lots of things we don't need?
Let go of Bad Company : we are dragged down by the company we keep (French proverb)
Let go of the belief that we are a product of our past and cannot change
Let go of Job or Partner Identity : we are far far more than someone's partner or job role
Let go of Bad Habits : don't 'try' to give up. Decide to give up and do something else instead
Let go of Taking Things Personally : we, alone, decide who we are and who we are not
Let go of The Ticking Clock : don't be ruled by what always needs to be done before tomorrow
Well, there are quite a few suggestions.
What will you change in the New year (although there is no reason you have to wait until then)?
For myself, I don't have New Year resolutions, but I do take time over Christmas to reflect on what I want to change or move towards in the next year. Sometimes I succeed. Sometimes I don't, and that too is OK.
Next year, I would like to spend more time exploring, meeting new people, being less assertive and more gentle, building up my faith, and a few other things.
What will you change?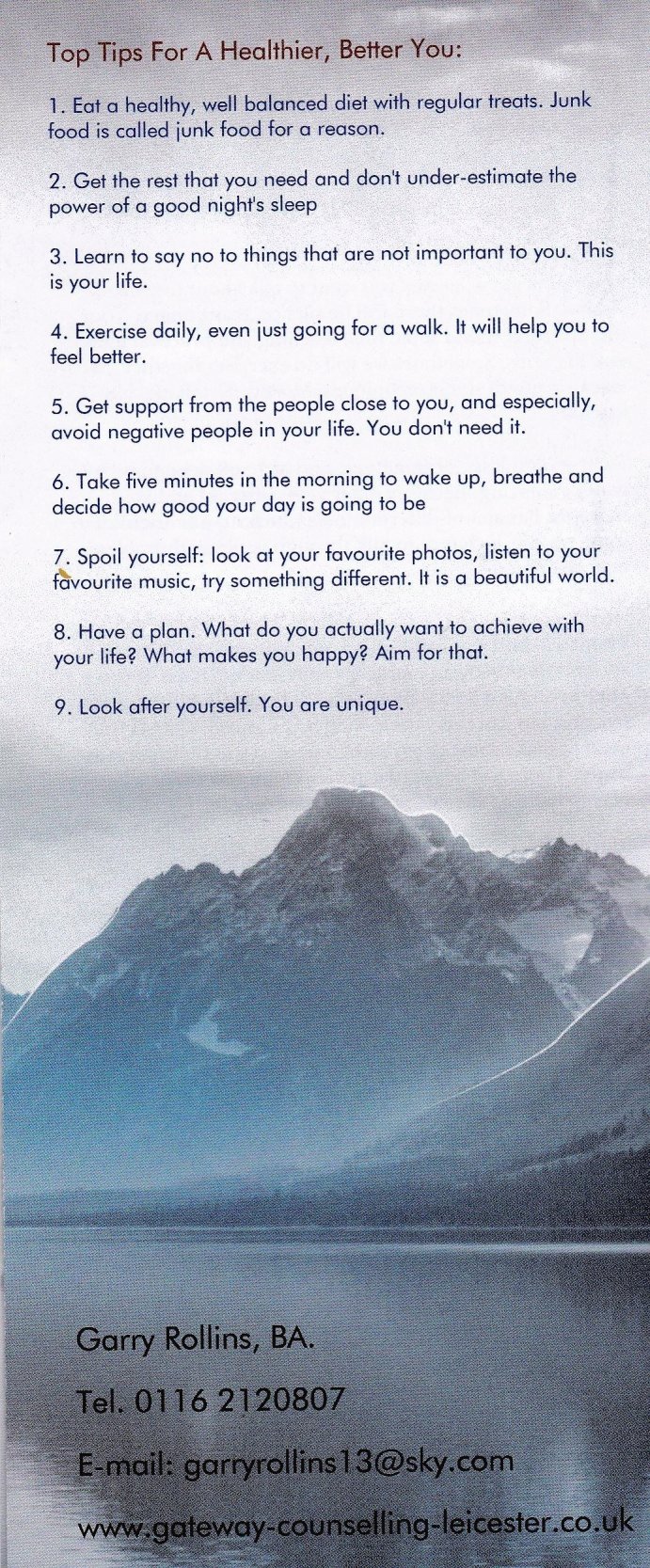 If you live in the Leicester area (England) and think you or someone you know would benefit from counselling then please do get in touch.
www.gateway-counselling-leicester.co.uk
Tel. 0116 2120807
So what kind of issues to people seek help for:
Anxiety, Panic Attacks, Phobia's
Stress, either at work or at home
Relationship Issues (not just marriage)
Feeling stuck in unhelpful habits, moods, behaviours
Eating problems and body or self image issues
Depression, low moods, suicidal thoughts
Oppressive or Intimidating Relationships
Bereavement. Grief, or any kind of loss
Unresolved Childhood Issues
Self Harm or Other Addictive Behaviours
Seeking Help Is Not A Sign Of Weakness
It Is A Sign That, Very Often, We Have Tried To Be Too Strong For Too Long.
If you or someone you know would benefit from counselling, then please do get in touch or encourage them to get in touch.
The picture above is the back page of my brochure. If you would like a brochure or several brochures for yourself or your workplace, contact me. 
Whether it is:
Alcohol : drinking too much, binge drinking or just a daily habit that you have excused
Drugs: you feel you need to take some kind of drug to just get through the day
How do you know when enough is too much ... how do you know when you are addicted?
Eight Signs of Substance Abuse or Alcohol Addiction:
1. Memory, Fuzzy Thinking and Headaches.



If you are taking drugs or drinking alcohol every day, do you struggle to remember things you really should be remembering, simple things, appointments, picking the kids up, calling someone, or forgetting arrangements you have made.

Do you struggle to think clearly? Perhaps you don't want to think clearly if something traumatic has happened. Perhaps thinking too much is getting you down. But is taking drugs or drinking every day going to really help, or will it make things worse.

Like it or not, the basic, honest truth is that addictive substances will affect and damage your brain unless you do something about it. If you need these things in order to cope then you need to seek help to deal with the underlying reasons why you need them.

Key Point: Addiction is never about the thing you are addicted to. It is always about what you are trying to avoid by taking that substance or keeping that habit. (This goes for gambling, pornography and other addictions also).






2. Using substances to help you cheer up and get through the day.



If you rely on alcohol or drugs to put you in a good mood, or simply to cheer you up or be able to cope with surviving for another day, I don't mean to be blunt, but you have a serious problem.

Why aren't you happy?What is making you miserable, sad or even depressed?What are your real struggles?

These are the underlying issues that are not being dealt with. They will not go away and neither alcohol or drugs will help you to answer those basic questions. Therapy can help you to look at the reasons for your unhappiness and enable you to take definite steps to deal with the underlying issues. When you are dealing with those issues and developing your life the way you want it, chances are the need for alcohol or drugs will take care of itself.

Key Point: It is a beautiful world, full of extra-ordinary life and vitality, beauty, people, new experiences. What is really stopping you from enjoying it?







3.  You've tried to quit but haven't been able to.
The problem with trying to quit anything is the 'trying'. There are two reasons for this. 




Firstly, if we are trying, what we often don't realise is that 'trying' is actually mental shorthand for "I'll try but I know I won't succeed." People who say, for example, 'I will completely stop smoking from tomorrow and never smoke another cigarette' are at least five times more likely to stop smoking.




Secondly, when we try to quit something, we are focusing on the very thing we are trying to give up, which makes us think about it more, and want it more. We need to change the focus onto a positive reason or outcome or alternative:




- my children, how much more fun we will have, our times together, their laughter

- going out more, as a family or with friends, the places we could go

- the things I could spend the money on that I will be saving




Key Point: 'There is no try ... there is only do or don't do.' (Yoda, Star Wars)
4. You feel that you need to drink or take drugs to fit in socially.
Lets be honest. We all need to fit in. We all want to have friends, and even be loved and accepted, especially if we are not 'naturally popular.' And sometimes we do have to go with the crowd, to fit in, to be accepted, to have fun. That's a part of life. And we don't want to be the 'killjoy'.




But there are times when we need to stop, think and look at the cost to us and those we love. 




Is my drinking or drug taking affecting my health?

Do I need these friends so badly I am willing to risk myself and my family?

What does it say about me if I need to do this to be accepted?




These are hard questions, ones that we don't like to ask ourselves, but if we don't ask (and answer) them, the consequences for us and those we love could be disastrous.




Will you be one of those people who watches their family and life disintegrate, separate, and then drink or take even more drugs to cope with losing the people you love?




Key Point: If you see your family life getting worse, and your habits affecting your loved ones, don't wait until it all falls apart before you seek help.






5. Are you ignoring health issues so you can keep on doing what you are doing?
Headaches. Insomnia. Waking up feeling wasted and tired. Stomach pains. Flushed red face. Aches and pains. Nausea and vomiting. Cravings. Chest pains. Cramps. Sexual dysfunction.  Not eating properly or healthily. Shaking and trembling. 




There are lots of reasons for health issues, and not all are down to addictions. But, again, lets be honest. We do know if it is or it isn't. Let's not lie to ourselves. We may make excuses to others, but lets be honest with ourselves.




If you know your drug or alcohol habit is causing you health problems, you need to do something about it now. It isn't going to go away. It won't get better if you continue doing the same things. And if, in spite of knowing how this is affecting your health, you still can't stop, then therapy and other medical support can help. Do not leave it until it is too late.




Key Point: Make excuses to others if you must, but don't lie to yourself. If your health is suffering, be determined to do something about it. No more excuses.






6. Problems with family members directly related to your drinking or drug use.
You know the pattern. It's like a script that you play over and over again. 




You drink or take drugs, knowing the consequences. Your family or loved ones express their concern (not always as positively as they could). You argue, use phrases like 'it's my life, I'll do what I want.' 




The argument escalates. Someone storms out. They feel bad. You feel bad. You hate what it does to the children. All those bad feelings. And so, the next day, or the next week, you do it all again, to get away from the stress, knowing it will only make things worse. 




But at least the drink, or the drugs (or other addiction of choice) will blot out the bad feelings and stress for one more night. 




And you even manage to convince yourself that it's not really your fault. Your family drove you to it, with their criticisms, innuendo's, pressure, nagging. 




If this is you, there is simply one very important question:




Key Point: Is your habit more important to you than your family and the pain that you are causing to the people who love you the most?   Is it time to heal?



7. Secrecy and Lies.
You know your habit. You know the problems it is causing. You even know the excuses you tell to yourself and to others. And most of all, you know the conflict it causes. You know, before you even drink or take that drug. You know what is going to happen. It is such a familiar pattern. 




And underneath all of that is something else, something you haven't even told your loved ones: your secret shame, how you really feel about yourself, about your addiction. They are so busy focusing on the drink, the drugs, the consequences, they don't even know what is really going on inside you.




And what makes it all worse is the lies, the secrecy. That is when you know you are really addicted, when you are so ashamed of what you are doing and so aware of the conflict and affect on your relationships, that you lie. And I am reasonably sure that you can probably remember those lies.




Key Point: If you have to lie and keep secrets you are doing something that you are ashamed of, and hiding an even deeper shame. Get help as soon as you can.






8. Withdrawal Symptoms.
You have tried giving up, but when you did manage to give up you experienced anxiety, sickness, couldn't sleep, couldn't stop thinking about it, craved it, wanted it so badly it was physical.




Your body has become dependant on the drink or drugs, physically dependant. Counselling might be able to help here, but what you really need now is medical help. There are so many organisations, so much support available.




Key Point: Do not listen to that voice that says 'I can't give it up.' Seek medical advice and support. Get counselling in addition to that. Put your life back on track. Do not give in. You are worth more than that.






So What Do I Do Next?
Be open, honest and vulnerable with the people who love you
Be determined to get your life back on track
Know and believe that you are important, that your life is important
Make a clear, once and for all decision to give up that which is harming you
Get medical advice and support
There are always underlying issues - get counselling and therapy
Stop lying to yourself and making excuses (I know this sounds harsh)
See the beauty that is in you, in your loved ones, in the world. Really see it.
Change those other habits that are keeping you stuck in your problems.
As a person and as a counsellor, I really hope you manage to make a way forward and find ways of dealing with your problems. I do genuinely believe it is a beautiful world and a life worth living. Please find ways of enjoying your journey and defeating the things that are holding you back.
And if you want counselling, you know where I am.
Garry Rollins
Gateway Counselling Leicester.
I friend gave me an article in The Metro this week about Life Coach, Michael Serwa, and the following impressed me so much I thought it was worth sharing (edited and expanded slightly) :
Ten Things That Stop You From Being Amazing:
1. You worry too much about what other people will think.
    Other people are too busy worrying about what you think of them to be thinking about what you     are doing. Or to use Will Smith's words: 'stop letting people who put you down control so much       of your life.'
2. You are in a career you don't really like:
    Seriously, change it. Do you really want to look back from your deathbed and see yourself in a       career you didn't really like? Take small positive steps towards what you really enjoy doing.
3. You try to do everything yourself:
     Don't. Learn to delegate or prioritise as much as you can so that you can free up time to do           things that you really enjoy doing (and then do them)
4. You wait for something or someone to motivate you:
    Stop waiting for someone else. Find something that excites you, something you enjoy doing.           That is what really motivates you. (if you are stuck, work out what it is that you do instead of       the things you should be doing but don't want to). The reality is, no-one else can motivate you       to do something you don't want to do.
5. People around you bring you down:
    On average we have five people we spend most of our time with. Choose those people wisely.         No-one needs negative nellies in our life. Challenge them about it or spend less time with them.       Also, perhaps, work out why you gravitate towards people who are bringing you down.
6. You put other people's happiness before your own:
    Work out what makes you happy, what makes you smile, and do more of that. Your happiness         will be contagious and other people will be attracted to it. You can still help others, but not at       the expense of your own happiness. 
7. You don't know where you are going:
    You have no sense of direction, no purpose, no reason to get out of bed in the morning. What is     it that you want to do. Where is it that you want to go. Set goals. Take actions.
8. You blame other people and circumstances for where you are:
    The truth is, life can be very unfair. But this is your life. Take responsibility for it and, basically,       bluntly, stop moaning about it. You will feel better if you do something about the parts of your       life that you are not happy about. Then you wont need to moan about it.
9. You are living with regret about the past or unrealistic expectations about the future:
    You cannot change the past, so grieve for it, cry if you need to and then move on. You don't         need to forget it, but don't let it keep you in the past. And be realistic about the future.               Especially, there is no Santa Claus, no magical solution to your problems. Don't wait for a lottery     win before you decide to do something with your future. Act Now.
10. You are your own worst critic
      How many reasons do you have in your own head for why you can't do something. Stop                 criticising yourself (why do that to yourself?). Stop comparing yourself to others (they may           appear confidant, but they struggle just as you do). Most of all, Be Kind To Yourself.
I hope this helps. I found it very useful. But please, I beg you, don't use this list to put yourself down. Use it to motivate yourself. and I stand on the last words of point ten:
Most of all, Be Kind To Yourself.
Regards,
Garry.
WHAT ARE THE TIPS TO PREVENT OR ALTERNATIVES FOR SELF-HARM?

Minimise self-harm damage:

If you feel an even stronger urge to self-harm, try the following harm minimisation tips: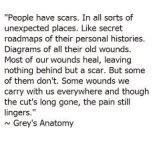 • Use a red felt tip pen to mark where you might usually cut;
• Hit pillows or cushions, or have a good scream into a pillow or cushion to vent anger and frustration;
• Rub ice across your skin where you might usually cut, or hold an ice-cube in the crook of your arm or leg;
• Put elastic bands on wrists, arms or legs and flick them instead of cutting or hitting;
• Have a cold bath or shower.

"One of the reasons that young people say they self-harm and may be cutting or injuring themselves, is that something has happened in their life that has made them feel contaminated or polluted by what's happened, whether it's physical or emotional," says Frances McCann, mental health practitioner. "It becomes a way of 'letting something out' and dealing with feelings of self-disgust or low self-esteem."
The Butterfly Project (One of My Personal Favourites)

Often the best thing is to find out what has worked for other people who understand where you're coming from. TheSite.org asked young people from young people's mental health service, 42nd Street in Manchester, to come up with some of the alternatives that help them: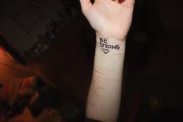 • Alternative therapies: massage, reiki, meditation, acupuncture, aromatherapy.
• Bake or cook something tasty. (Also builds self esteem once you get good!)
• Craft-work: make things, draw or paint. Be Creative. Express yourself.
• Dance your socks off.
• Exercise for a release of endorphins and that feel-good factor. Start jogging.
• Forward planning - concentrate on something in the future, like a holiday.
• Go for a walk, with friends if possible.
• Hang out with friends and family. Play some games (hangman, charades, etc)
• Have a bubble bath with lots of bath bombs fizzing around you.
• Hug a soft toy or a real person. Also, cuddles and hugs lower depression, reduce anxiety, Fact!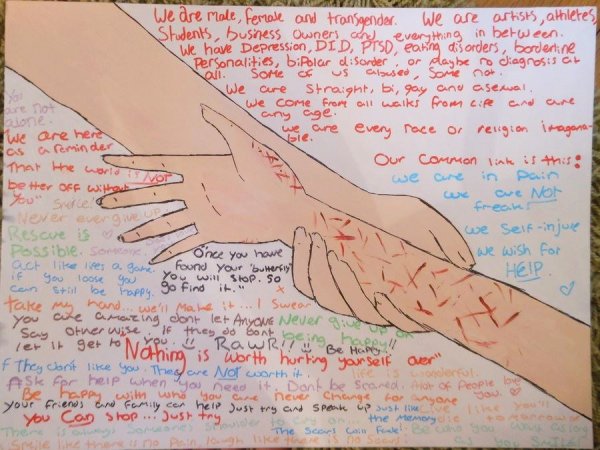 • Invite friends round, chat, have pizza, a film marathon, 
games.
• Join a gym or a club.
• Knit (it's not just for old people you know). This is surprisingly therapeutic.
• Listen to music. (preferably music you can dance to in your bedroom)
• Music: singing, playing instruments, listening to (basically making as much noise as you can).
• Open up to a friend about how you are feeling. Ask them to listen without talking to start with.
• Pop bubble wrap. Keep popping until every single bubble is popped.
• Play with a stress ball or make one yourself (balloons, flour).
• Read a book.
• Rip up a phone directory or thick catalogue (Argos, if you're in the UK).
• Scream into an empty room. (Make sure its empty!). Or find an empty field, remote place.
• Spend time with babies (when they're in a good mood). Watch children playing.
• Tell or listen to stories
• Tai Chi, Mindfulness, Reflection, Prayer
• Visit a zoo or a farm that lets you hold the animals(animals do the best things).
• Volunteer for an organisation (will make you feel all warm inside).
• Write: diary, poems, a book. Keep a journal in which you can be brutally honest.
• Write all your negative feelings on paper, then rip them up or burn them (safely). Let them go.
• Yoga: meditation, deep breathing - this might help you relax and control your urges.
• Zzz - get a good night's sleep.

There are many self-help tips that may help you, otherwise known as 'alternatives to self-harm', or 'coping tips and distractions'. You might find some are more effective than others. Don't be disheartened if a technique isn't successful. Try a different one to see if it works better for you. 
Here are a few you might want to try:

The 15-minute rule - if you're feeling the urge to self-harm, give yourself 15 minutes before you do. Distract yourself by going for a run or writing down your feelings. When the time's up, see if you can extend it by another 15 minutes. Try to keep going until the urge subsides;

Meditation - try to visualise the urge as an emotional wave you can surf. Imagine it reaching a crescendo then breaking as you successfully resist its force;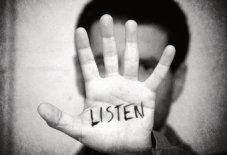 Write a list of things you've achieved that make you feel proud, or fill a box with things that make you happy, such as pictures of friends and loved ones. Keep them handy and look at them when you're feeling bad;

Practice expressing your emotions and feelings through art or writing or talking to a friend.
And Finally, as always, if you need it, get counselling: you know where I am. x
Nightmares can be truly horrible and waking from one can leave you feeling very shaking and vulnerable. Trying to banish the pictures in your head of what has been happening in your dream can be very hard. 
Grounding techniques can be helpful in bringing you back to the real world, for nightmares, anxiety attacks, panic attacks.

Put on a light. Try to get out of bed and put something warm on if you feel shivery. Make a hot drink and sit somewhere safe and comfortable. As you sip your drink say out loud your name, where you are and tell yourself you are safe. 
Look round your room and identify familiar objects. Your pictures on the walls, a favourite ornament, a special soft toy, which you may want to pick up and cuddle. 
If there are still images in your head that you don't want to be there tell them out loud to go away and immediately focus on something very familiar in your room. 
Put down your drink, place your feet firmly on the floor, hold the arms of your chair, or clasp your hands in front of you, and physically feel the floor with your feet and feel the arms of the chair, or one hand grasping the other. Achieving this will literally "ground" you in the here and now.

Now try to focus on your five senses;

SEEING – look around you and say out loud five objects that you can see – maybe a picture, a bedside rug, a vase of flowers, your curtains, and a clock.

HEARING – Maybe you can hear your own breathing, a clock ticking, birds beginning to sing outside, a familiar creak of floorboards, a car in the distance

TOUCHING – the softness of one hand against the other, the fabric of your chair, the material of what you are wearing, the warmth or coolness of your skin, the hardness of a wooden table.

SMELLING – any scent you might be wearing or soap you have used, the detergent you have washed your clothes in, maybe a cigarette if you are a smoker, any flowers that are in your room (leaves too have a distinctive smell), furniture polish

TASTING – the saltiness of your own skin, the trace of toothpaste in your mouth, the drink you have made yourself, imagine the taste of your favourite food, the cold taste against your tongue of the by now empty mug.

All the above are only suggestions – you will find your own "five senses". This will take as long as it takes. There is no time scale. Everyone is different. Like anything else it takes practise. We are all individuals.

When you feel strong enough to return to bed tell yourself very firmly that you will not have that bad dream again. If it does visit you again, don't blame yourself – it is NOT YOUR FAULT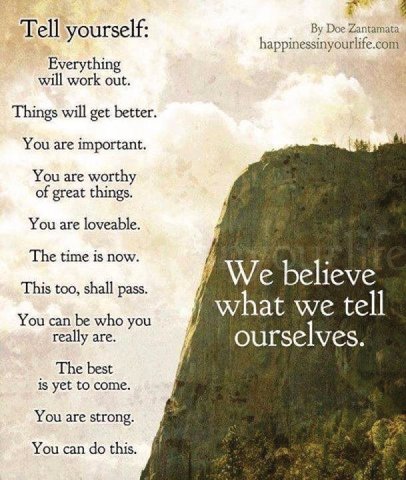 This, I think, is one of the most important points in counselling and therapy for people to grasp.
What we tell ourselves has a huge impact on the way we think, how we feel and what we do about our lives.
Even more so, the stories we tell ourselves and keep retelling ourselves have a huge impact ... those stories we also keep telling to other people to justify why we feel the way we do or why we do what we do.
Imagine ...
A person who constantly tells themselves they feel useless, convinces themselves they can't do something, reminds themselves of all the times they tried and something went wrong or others made fun of them, even tells others those stories as if in jest, but they're not really joking ...
What's going to happen to that person?
And what about the person who feels that life isn't worth living ...
They remember all the struggles, the pain and hurts which are incredibly real and actually happened, they have a list in their heads of every bad thing that happened, and probably a list of who was to blame for it. They may even have convinced themselves that they are to blame somewhere buried inside. They have a 'yes, but' for every time someone tries to convince them life is worth living, a story they recount as if to prove their point. They retell all those stories, not just to others but to themselves over and over again (and by default ignore all the reasons people give them for why life is worth living, because those reasons don't fit what they want to believe).
What is going to happen to that person.
And finally (for now) ...
What about the person who says ...
Things will get better (because they have to ...)
I am important (because I am alive and I am here ...)
This too will pass (because all things do if I can just persevere ...)
and so on.
What will happen to the person who remembers the times they succeeded (even though there were times when they failed), reminds their friends of the better times as well as the worst, chooses to look at the beauty in the world (even though there is plenty that is not beautiful).
It is not an easy path. It is easier (and often more popular) to look at the crap that happens to us (and let's face it, it happens to all of us and there is no shortage of examples)
But maybe it's time to let go of those stories and find better ones.
The choice, as always, is our own, yours and mine 
Regards,
Garry x
Are you Helping Yourself?
I am writing this page partly because I am currently very ill, with breathing problems, asthma and a very nasty chest infection. Hopefully, by the time most people read this, those things will all have gone.
But not everyone is so fortunate. There are times in each of our lives when we feel rubbish. We can't be bothered with anything, even if we have to be. Everything weighs us down or seems hard or heavy. The phrase 'walking through treacle' sums life up for many people. For others it may be stress, depression, too much work, not enough work, relationship problems. 
So the question here is ...
Are You Looking After Yourself?
On the new website page (called 'Self Help Page') is a simple list of ways each of us can simply look after ourselves better. 
As you read it, be honest. Which things do you think you need to build into your life in order to look after yourself better?
None of it is revolutionary or new. To be honest, you probably already know most of it. But the real question is still ... Are you doing it? Are you looking after yourself?
Decide today to do it (maybe not all at once). Decide to make your own life just that little bit better, not by waiting for someone else to change or to suddenly come in and support you, but by being your own strongest support.
It won't solve all your problems. It probably wont even take most problems away. But lets be honest, it really can't hurt can it. Be your own strongest support by  helping yourself today....
This was a Facebook question posed by Sungazing, the answers (or at least the best answers in my own opinion) appear below (unedited). What do you think?
The Question:
What Is The Best Piece Of Advice That You Could Give To Somebody Right Now About Life and Love?  
The Answers:
Don't worry about finding the right person. Worry about BEING the right person. (:
 Don't look for love, it will find you. Focus on you and figuring out who your are, because if you don't truly know who you are how can someone truly fall in-love with you. 
 If you've been with someone for a very long time, and you feel like you want to give up on them, think back to when you fell in love with them. Think of why, and how you felt, and who they were that made you fall so deeply. Think of that, and think of you together with them, that way. Those are words of advice from my 87 year old Grandmom, and I will never forget those words, or what it taught me.
 If you want unconditional love ..... get a dog ...
Never re-act when you are angry or hurt! Wait at least 24 hrs, you will always re-act differently!
What's done cannot be undone, what's said cannot be unsaid
 One of the best advice I read was from this poem...WOMAN WITH FLOWER: especially with my Children as they became adults making it on their own...
        I wouldn't coax the plant if I were you, 
        Such watchful nurturing may do it harm.
        Let the soil rest from so much digging 
        And wait until it's dry before you water it.
        The leaf's inclined to find its own direction;
        Give it a chance to seek the sunlight for itself.  
        Much growth is stunted by too careful prodding, Too eager tenderness.
        The things we love we have to learn to leave alone.
 You can choose how you feel in this very moment. Happy or miserable; it's 100% up to you. You are creating your reality in your head, create it wisely. Find the positive in even the most difficult of situations, and life will start to get better simply because you're shifting your focus. Love: Don't expect love to be easy 
And at this point I decided this was such a brilliant idea and such a long post, I decided to make it into a permanent page on my website, which you will find on the menu under the title 'Best Advice?'. (The question mark is very important).
/