Shopping Cart
Your Cart is Empty
There was an error with PayPal
Click here to try again
Thank you for your business!
You should be receiving an order confirmation from Paypal shortly.
Exit Shopping Cart
Gateway Counselling and Therapy Leicester
Safe Professional Counselling and Therapy in Leicester
I have been thinking alot lately. It's a bad habit, but there you go.
I posted this on my Facebook page today: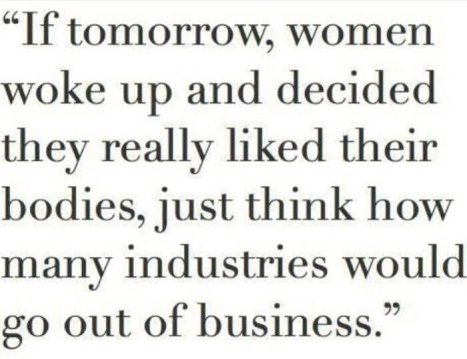 And all over Facebook (and rightly so and long overdue) are selfies (self portrait camera photos for the FB newbies) of women without make-up, to raise awareness of cancer. 
Now I am not going to show any of those photo's because my female FB friends would kill me and I like living (you know who you are). 
But I think they look fantastic. This, apparently, is not a popular view. They, themselves do not think they look fantastic, quite the opposite, which is sad because they are great people and not stupid. One friend even said she would not go to the shops without make-up (but still posted a 'selfie' so well done). 
I do not want to live in a society where people (and I have to say, mostly women) think they look ugly without make-up. When did our self esteem become so caught up in this fakery that we cannot bear others to see our spots, blemishes and pale skin. Seriously?
And the beauty industry is fake. Even the women and celebrities in magazines don't look like the women and celebrities in magazines. Vogue stated yesterday that people don't want to see ordinary women on magazine covers. Vogue, incidentally, do not make their fortune from selling magazines to women ... they make their fortune selling beauty adverts to advertisers ---> you, my female friends, are being sold to beauty advertisers. You are the commodity, the object, not the magazine. Vogue make over $4million per magazine selling you to advertisers.
When does it become time to say NO!
You may or may not know this, but I work with children with disabilities and complex health care needs. It's a great job (most of the time) and I love it. And I can say without any fear of contradiction that every single one of the children I work with is beautiful. Not because of the clothes they wear, or the make-up (which most don't wear and some do in moderation).When they smile it lights up the room. When they cry it can be heartbreaking.  They are beautiful because of who they are, whether others see it or not.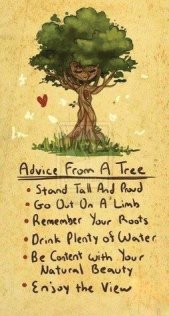 And so are you. (and so am I).
I love spending time in my back garden, or at the local parks. As well as being very relaxing, if you sit quietly, look around and reflect, there is a great deal to be learned from living things. 
Life and living things persevere. They sprout, grow, blossom, die, regrow. We see it all the time that we forget what a miracle it is.
Some things are colourful, others not so bright but still a vibrant part of nature. It all interacts and works and thrives. Naturally. Learn from the butterflies (and the humble Caterpillars that will become even more beautiful but do not know it). Learn from the trees and the lavender and rosemary, the fish, even the birds. 
You are a part of this wonderful world.
Shine for who you really are.
This is my selfie, for cancer awareness:
Regards,
Garry 
This was a Facebook question posed by Sungazing, the answers (or at least the best answers in my own opinion) appear below (unedited). What do you think?
The Question:
What Is The Best Piece Of Advice That You Could Give To Somebody Right Now About Life and Love?  
The Answers:
Don't worry about finding the right person. Worry about BEING the right person. (:
 Don't look for love, it will find you. Focus on you and figuring out who your are, because if you don't truly know who you are how can someone truly fall in-love with you. 
 If you've been with someone for a very long time, and you feel like you want to give up on them, think back to when you fell in love with them. Think of why, and how you felt, and who they were that made you fall so deeply. Think of that, and think of you together with them, that way. Those are words of advice from my 87 year old Grandmom, and I will never forget those words, or what it taught me.
 If you want unconditional love ..... get a dog ...
Never re-act when you are angry or hurt! Wait at least 24 hrs, you will always re-act differently!
What's done cannot be undone, what's said cannot be unsaid
 One of the best advice I read was from this poem...WOMAN WITH FLOWER: especially with my Children as they became adults making it on their own...
        I wouldn't coax the plant if I were you, 
        Such watchful nurturing may do it harm.
        Let the soil rest from so much digging 
        And wait until it's dry before you water it.
        The leaf's inclined to find its own direction;
        Give it a chance to seek the sunlight for itself.  
        Much growth is stunted by too careful prodding, Too eager tenderness.
        The things we love we have to learn to leave alone.
 You can choose how you feel in this very moment. Happy or miserable; it's 100% up to you. You are creating your reality in your head, create it wisely. Find the positive in even the most difficult of situations, and life will start to get better simply because you're shifting your focus. Love: Don't expect love to be easy 
And at this point I decided this was such a brilliant idea and such a long post, I decided to make it into a permanent page on my website, which you will find on the menu under the title 'Best Advice?'. (The question mark is very important).
/