Shopping Cart
Your Cart is Empty
There was an error with PayPal
Click here to try again
Thank you for your business!
You should be receiving an order confirmation from Paypal shortly.
Exit Shopping Cart
Gateway Counselling and Therapy Leicester
Safe Professional Counselling and Therapy in Leicester
A little girl had been shopping with her Mom in Wal-Mart. She must have been 6 years old, this beautiful red haired, freckle faced image of innocence.

It was pouring outside. The kind of rain that gushes over the top of rain gutters, so much in a hurry to hit the earth it has no time to flow down the spout.. We all stood there, under the awning, just inside the door of the Wal-Mart. We waited, some patiently, others irritated because nature messed up their hurried day. 

I am always mesmerized by rainfall. I got lost in the sound and sight of the heavens washing away the dirt and dust of the world. Memories of running, splashing so carefree as a child came pouring in as a welcome reprieve from the worries of my day. 

Her little voice was so sweet as it broke the hypnotic trance we were all caught in,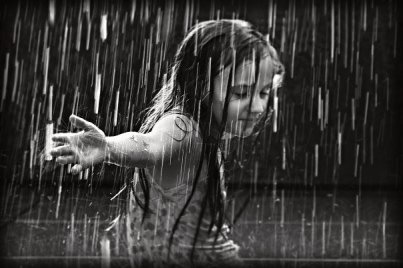 'Mom let's run through the rain,' She said. 
'What?' Mom asked. 
'Let's run through the rain!' She repeated. 
'No, honey. We'll wait until it slows down a bit,' Mom replied. 
This young child waited a minute and repeated: 'Mom, let's run through the rain..' 
'We'll get soaked if we do,' Mom said. 
'No, we won't, Mom. That's not what you said this morning,' the young girl said as she tugged at her Mom's arm. 
'This morning? When did I say we could run through the rain and not get wet?' 
'Don't you remember? When you were talking to Daddy about his cancer, you said, ' If God can get us through this, He can get us through anything! ' 
The entire crowd stopped dead silent.. I swear you couldn't hear anything but the rain.. We all stood silently. No one left. Mom paused and thought for a moment about what she would say. 
Now some would laugh it off and scold her for being silly. Some might even ignore what was said. But this was a moment of affirmation in a young child's life. A time when innocent trust can be nurtured so that it will bloom into faith. 
'Honey, you are absolutely right. Let's run through the rain. If GOD let's us get wet, well maybe we just need washing,' Mom said. 
Then off they ran. We all stood watching, smiling and laughing as they darted past the cars and yes, through the puddles. They got soaked. 
They were followed by a few who screamed and laughed like children all the way to their cars. And yes, I did. I ran. I got wet. I needed washing. 
Circumstances or people can take away your material possessions, they can take away your money, and they can take away your health. But no one can ever take away your precious memories...So, don't forget to make time and take the opportunities to make memories every day. 
I HOPE YOU STILL TAKE THE TIME TO RUN THROUGH THE RAIN. 
Adapted from James Aggrey's 'Parable of The Eagle' and James and Jongeward's 'Born To Win'.
Once upon a time, while walking through the forest, a certain man found a young eagle, only just from his mothers nest. He took it home and put the baby eagle in the Barnyard where he kept chickens. So it was that the eagle learned to eat chicken feed and behave as chickens behaved. Perhaps it's behaviour was so changed that the eagle believed he was a chicken and not an eagle.
One day a Naturalist passed by the farm and asked the owner why the eagle, who was now grown, was confined to live in the barn with the chickens when he should be free to fly and be who he really is?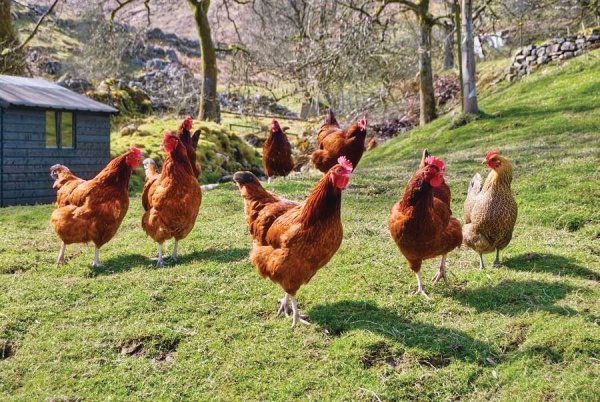 The owner replied: 'I have fed it on chicken feed, and it has lived its whole life believing it is a chicken, and now it has never learned to fly, never learned who he really is. He is no longer an eagle because he does not know he is an eagle. I have persuaded him he is a chicken.'
The Naturalist disagreed, seeing the hidden potential in the eagle. 'He is really an eagle' said the Naturalist, 'but he has been so confined his whole life, given the wrong messages, not allowed to be who he really is. But I believe he is still an eagle, and if we give him the freedom to discover and the chance to fly, I believe he can break free of those limitations and fly.'
The same day, they took the eagle to the forest, and the Naturalist held the eagle up gently and said to the eagle 'you have been lied to. You are not a chicken, You are an eagle. You belong to the sky, and to freedom. Stretch out your wings, do what is in your own nature and fly.'
The eagle however was confused. He did not know who he was. He was afraid to spread his wings and fly (even though he desperately wanted to). So it was that he returned to the barnyard and ate chicken feed. It was all he had known.
For the next few days the Naturalist took the eagle to the forest, to different places and challenged him to fly. Each day he would say the same thing: 'You have been lied to. You are not a chicken, You are an eagle. You belong to the sky, and to freedom. Stretch out your wings, do what is in your own nature and fly.' 
And each day the eagle who wanted to fly was afraid and returned to the barnyard and the familiarity of the lies he had been told about himself.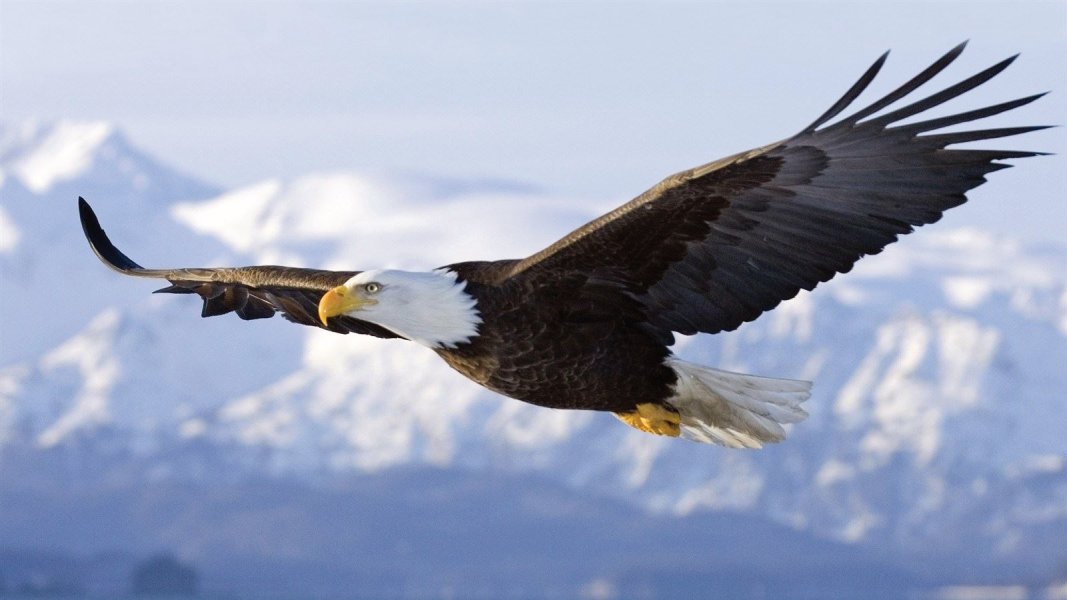 Then, one day, this day, now, the Naturalist took the eagle and held him high above his head. He said: 'You have been lied to. You are not a chicken, You are an eagle. You belong to the sky and to freedom. Stretch out your wings, do what is in your own nature, and fly.'
The eagle trembled, looked up into the sky, looked back at the farm in the distance behind him, and stretched out his wings. He let out the cry that only an eagle can cry, and took flight. It was an amazing sight. He flew, and then he soared. 
It may be that the eagle still remembers the chickens. Maybe he looks back and wonders why he ever believed the lies he was told about himself. Maybe he regrets not flying sooner. Or maybe he just flies and soars and does not look back.
What is it, I wonder, about our need to blame?
I have been thinking alot about this recently. In the news at the moment is a tragic real life event about a young four year old child who lost her life being attacked by a rescue dog. The mother, as I understand it, entered the room, tried desperately to get the dog off of her little girl, and had to kill the dog to do so. Her child still died.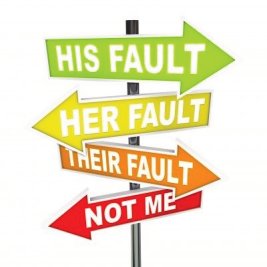 Unfortunately the response from the public, from us, is one of two reactions. One is of huge compassion, feeling for the mother, horror at what the child has gone through, grief at the loss of such a beautiful, innocent life. Many also feel compassion for the rescue dog, who must have suffered horribly under previous owners, and reacted to an unknown trigger which ended so tragically.
The second reaction is, of course, blame. Somebody has to be at fault. Did the child do something unintentionally to scare the dog? Was the dog merely vicious and attacked without provocation (it was, I believe, a mastiff, which has a reputation that clouds this issue in many people's eyes). What about the mother? Should she have got a rescue dog, or been more aware of the issues? Should she have left the child alone?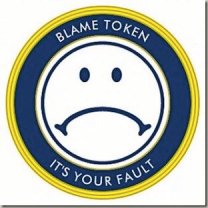 There is something inside us that has to find someone or something to blame. If we can do this, we can somehow find closure. It makes us feel better. 
But the truth is, blame doesn't matter as much as we think it does, and compassion matters far more than we often think. Compassion points us to the suffering of the child and the grief of the family and others. Compassion points us towards the rescue dog and what it must have endured at the hands of less loving people. 
Things happen. Good and bad. We, as always, have a choice. We can choose to blame, making ourselves feel better, somehow justified, right, without doing anything else. Or we can choose to show compassion, understanding, gentleness. 
This is true of tragic stories. It is true in our relationships with our parents, our partners, our children, even our friends and enemies. It is even true in our relationship with and view of ourselves. 
I choose compassion (even though I am not always good at it). It is a work in progress.
What will you choose?
Garry x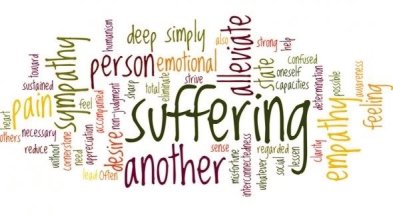 Easier said than done, but still consider the implications of the following story ...
How The Hate We Carry Can Burden Us.
A kindergarten teacher has decided to let her class play a game.
The teacher told each child in the class to bring along a plastic bag containing a few potatoes. Each potato will be given a name of a person that the child hates, so the number of potatoes that a child will put in his/her plastic bag will depend on the number of people he/she hates.

So when the day came, every child brought some potatoes with the name of the people he/she hated. Some had 2 potatoes; some 3 while some up to 5 potatoes.
The teacher then told the children to carry with them the potatoes in the plastic bag wherever they go (even to the toilet) for 1 week.

Days after days passed by, and the children started to complain due to the unpleasant smell let out by the rotten potatoes. Besides, those having 5 potatoes also had to carry heavier bags. 
After 1 week, the children were relieved because the game had finally ended.
The teacher asked: "How did you feel while carrying the potatoes with you for 1 week?" The children let out their frustrations and started complaining of the trouble that they had to go through having to carry the heavy and smelly potatoes wherever they go.


Then the teacher told them the hidden meaning behind the game. The teacher said: "This is exactly the situation when you carry your hatred for somebody inside your heart. The stench of hatred will contaminate your heart and you will carry it with you wherever you go. If you cannot tolerate the smell of rotten potatoes for just 1 week, can you imagine what is it like to have the stench of hatred in your heart for your lifetime?"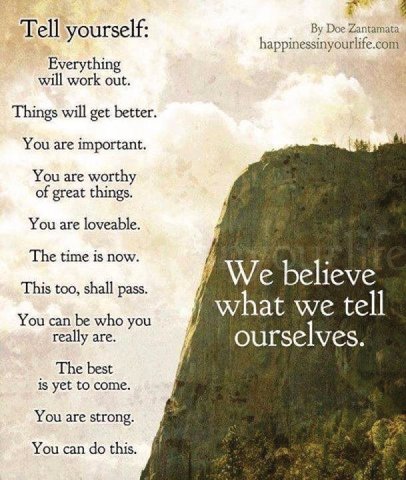 This, I think, is one of the most important points in counselling and therapy for people to grasp.
What we tell ourselves has a huge impact on the way we think, how we feel and what we do about our lives.
Even more so, the stories we tell ourselves and keep retelling ourselves have a huge impact ... those stories we also keep telling to other people to justify why we feel the way we do or why we do what we do.
Imagine ...
A person who constantly tells themselves they feel useless, convinces themselves they can't do something, reminds themselves of all the times they tried and something went wrong or others made fun of them, even tells others those stories as if in jest, but they're not really joking ...
What's going to happen to that person?
And what about the person who feels that life isn't worth living ...
They remember all the struggles, the pain and hurts which are incredibly real and actually happened, they have a list in their heads of every bad thing that happened, and probably a list of who was to blame for it. They may even have convinced themselves that they are to blame somewhere buried inside. They have a 'yes, but' for every time someone tries to convince them life is worth living, a story they recount as if to prove their point. They retell all those stories, not just to others but to themselves over and over again (and by default ignore all the reasons people give them for why life is worth living, because those reasons don't fit what they want to believe).
What is going to happen to that person.
And finally (for now) ...
What about the person who says ...
Things will get better (because they have to ...)
I am important (because I am alive and I am here ...)
This too will pass (because all things do if I can just persevere ...)
and so on.
What will happen to the person who remembers the times they succeeded (even though there were times when they failed), reminds their friends of the better times as well as the worst, chooses to look at the beauty in the world (even though there is plenty that is not beautiful).
It is not an easy path. It is easier (and often more popular) to look at the crap that happens to us (and let's face it, it happens to all of us and there is no shortage of examples)
But maybe it's time to let go of those stories and find better ones.
The choice, as always, is our own, yours and mine 
Regards,
Garry x
The fence : A Story about Anger

There once was a young boy with a very bad temper. The boy's father wanted to teach him a lesson, so he gave him a bag of nails and told him that every time he lost his temper he must hammer a nail into their wooden fence.

On the first day of this lesson, the little boy had driven 37 nails into the fence. He was really mad!
Over the course of the next few weeks, the little boy began to control his temper, so the number of nails that were hammered into the fence decreased.

It wasn't long before the little boy discovered it was easier to hold his temper than to drive those nails into the fence.Then, the day finally came when the little boy didn't lose his temper even once, and he became so proud of himself, he couldn't wait to tell his father.

Pleased, his father suggested that he now pull out one nail for each day that he could hold his temper. Several weeks went by and the day finally came when the young boy was able to tell his father that all the nails were gone.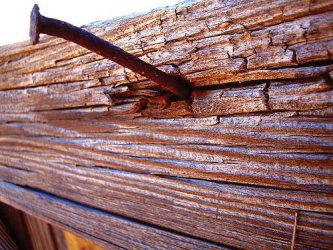 Very gently, the father took his son by the hand and led him to the fence.
"You have done very well, my son," he smiled, "but look at the holes in the fence. The fence will never be the same."

The little boy listened carefully as his father continued to speak.

"When you say things in anger, they leave permanent scars just like these. And it is good to say you're sorry, but the wounds will still be there."
Stories have power. This is one of my favourites.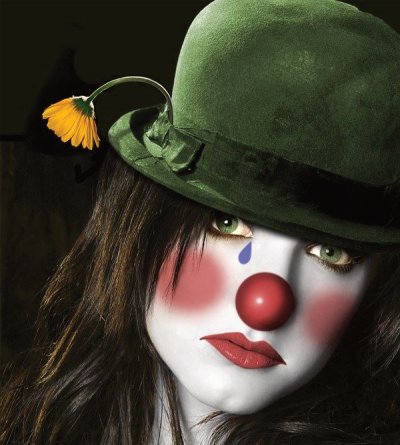 A man goes to a psychiatrist in Moscow. The Dr asks him what is wrong. 
'I feel so sad' the man says. 'I smile and make people laugh, and everyone laughs, but nobody sees the real me, nobody wants to see the real me. I am so sad, and nobody knows.'
'I know just what you need' says the Psychiatrist, and he hands the sad man two tickets to the Moscow State Circus. 'You go see the Moscow State Circus' he says confidently  'they have the funniest man in the whole world there, Pagliacci the Clown, he will cheer you up.'
The man bursts into tears, inconsolable. The Dr is stunned. 'My dear man' he says, 'Cheer up. You go and see Pagliacci the clown. He can make anybody laugh. He will cheer you up'
The man looks up, tears rolling down his face. 
'But Doctor' he says, 'I am Pagliacci The Clown.'
Everybody laughs.
/