Shopping Cart
Your Cart is Empty
There was an error with PayPal
Click here to try again
Thank you for your business!
You should be receiving an order confirmation from Paypal shortly.
Exit Shopping Cart
Gateway Counselling and Therapy Leicester
Safe Professional Counselling and Therapy in Leicester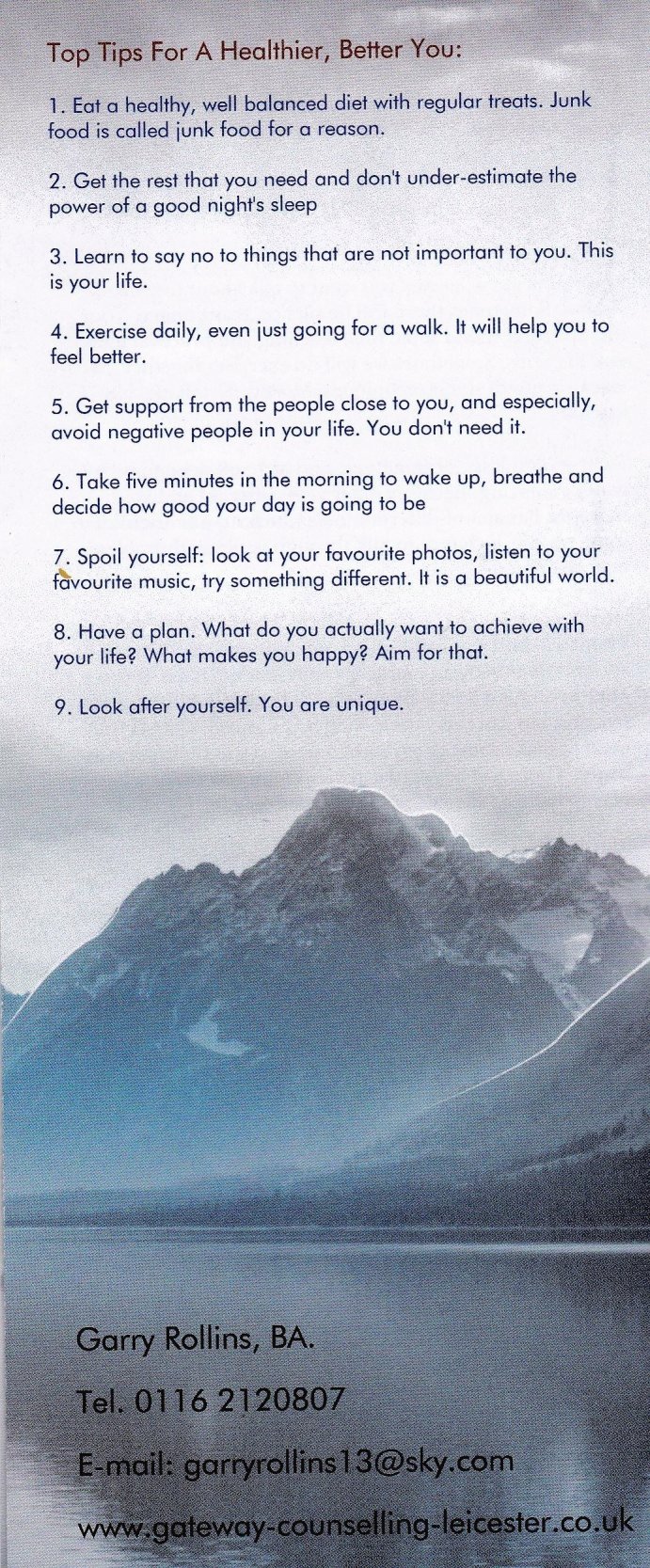 If you live in the Leicester area (England) and think you or someone you know would benefit from counselling then please do get in touch.
www.gateway-counselling-leicester.co.uk
Tel. 0116 2120807
So what kind of issues to people seek help for:
Anxiety, Panic Attacks, Phobia's
Stress, either at work or at home
Relationship Issues (not just marriage)
Feeling stuck in unhelpful habits, moods, behaviours
Eating problems and body or self image issues
Depression, low moods, suicidal thoughts
Oppressive or Intimidating Relationships
Bereavement. Grief, or any kind of loss
Unresolved Childhood Issues
Self Harm or Other Addictive Behaviours
Seeking Help Is Not A Sign Of Weakness
It Is A Sign That, Very Often, We Have Tried To Be Too Strong For Too Long.
If you or someone you know would benefit from counselling, then please do get in touch or encourage them to get in touch.
The picture above is the back page of my brochure. If you would like a brochure or several brochures for yourself or your workplace, contact me. 
WHAT ARE THE TIPS TO PREVENT OR ALTERNATIVES FOR SELF-HARM?

Minimise self-harm damage:

If you feel an even stronger urge to self-harm, try the following harm minimisation tips: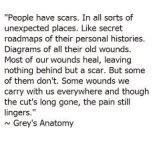 • Use a red felt tip pen to mark where you might usually cut;
• Hit pillows or cushions, or have a good scream into a pillow or cushion to vent anger and frustration;
• Rub ice across your skin where you might usually cut, or hold an ice-cube in the crook of your arm or leg;
• Put elastic bands on wrists, arms or legs and flick them instead of cutting or hitting;
• Have a cold bath or shower.

"One of the reasons that young people say they self-harm and may be cutting or injuring themselves, is that something has happened in their life that has made them feel contaminated or polluted by what's happened, whether it's physical or emotional," says Frances McCann, mental health practitioner. "It becomes a way of 'letting something out' and dealing with feelings of self-disgust or low self-esteem."
The Butterfly Project (One of My Personal Favourites)

Often the best thing is to find out what has worked for other people who understand where you're coming from. TheSite.org asked young people from young people's mental health service, 42nd Street in Manchester, to come up with some of the alternatives that help them: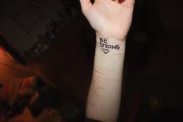 • Alternative therapies: massage, reiki, meditation, acupuncture, aromatherapy.
• Bake or cook something tasty. (Also builds self esteem once you get good!)
• Craft-work: make things, draw or paint. Be Creative. Express yourself.
• Dance your socks off.
• Exercise for a release of endorphins and that feel-good factor. Start jogging.
• Forward planning - concentrate on something in the future, like a holiday.
• Go for a walk, with friends if possible.
• Hang out with friends and family. Play some games (hangman, charades, etc)
• Have a bubble bath with lots of bath bombs fizzing around you.
• Hug a soft toy or a real person. Also, cuddles and hugs lower depression, reduce anxiety, Fact!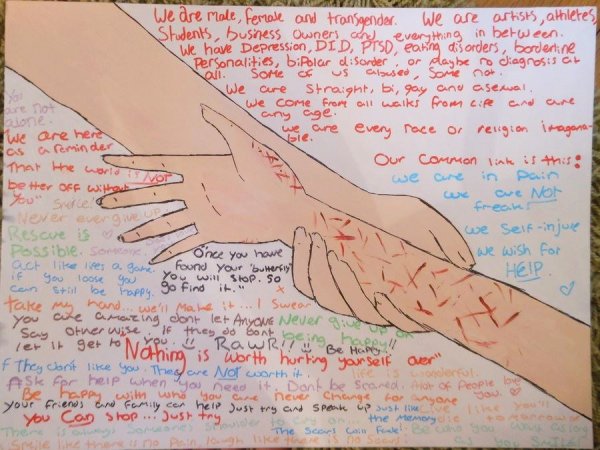 • Invite friends round, chat, have pizza, a film marathon, 
games.
• Join a gym or a club.
• Knit (it's not just for old people you know). This is surprisingly therapeutic.
• Listen to music. (preferably music you can dance to in your bedroom)
• Music: singing, playing instruments, listening to (basically making as much noise as you can).
• Open up to a friend about how you are feeling. Ask them to listen without talking to start with.
• Pop bubble wrap. Keep popping until every single bubble is popped.
• Play with a stress ball or make one yourself (balloons, flour).
• Read a book.
• Rip up a phone directory or thick catalogue (Argos, if you're in the UK).
• Scream into an empty room. (Make sure its empty!). Or find an empty field, remote place.
• Spend time with babies (when they're in a good mood). Watch children playing.
• Tell or listen to stories
• Tai Chi, Mindfulness, Reflection, Prayer
• Visit a zoo or a farm that lets you hold the animals(animals do the best things).
• Volunteer for an organisation (will make you feel all warm inside).
• Write: diary, poems, a book. Keep a journal in which you can be brutally honest.
• Write all your negative feelings on paper, then rip them up or burn them (safely). Let them go.
• Yoga: meditation, deep breathing - this might help you relax and control your urges.
• Zzz - get a good night's sleep.

There are many self-help tips that may help you, otherwise known as 'alternatives to self-harm', or 'coping tips and distractions'. You might find some are more effective than others. Don't be disheartened if a technique isn't successful. Try a different one to see if it works better for you. 
Here are a few you might want to try:

The 15-minute rule - if you're feeling the urge to self-harm, give yourself 15 minutes before you do. Distract yourself by going for a run or writing down your feelings. When the time's up, see if you can extend it by another 15 minutes. Try to keep going until the urge subsides;

Meditation - try to visualise the urge as an emotional wave you can surf. Imagine it reaching a crescendo then breaking as you successfully resist its force;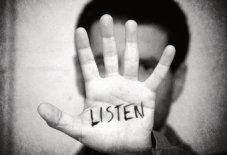 Write a list of things you've achieved that make you feel proud, or fill a box with things that make you happy, such as pictures of friends and loved ones. Keep them handy and look at them when you're feeling bad;

Practice expressing your emotions and feelings through art or writing or talking to a friend.
And Finally, as always, if you need it, get counselling: you know where I am. x
A Personal Reflection
"I get angry when I read drug manufacturer's definitions of depression and see drab commercials that burst with color as soon as the meds are introduced. Feeling sad, overwhelmed, hopeless, sleeping a lot… 
as long as we hold onto the definitions that are fed to us as truth without exploring them we can never see anything more than that. If it were that simple, maybe popping pills would help. But it is their very definition that blinds us to the truth of discovering what depression is. 
We feel like they really know us, with their simple definitions. We read each symptom on the checklist and say "Yes! that is exactly how I feel!". Upon further examination, you have to admit that this is only part of the picture. 
People are in so much pain, so desperate for immediate relief, needing someone to understand us in the worst way, that reading these simple sentences, seals the deal. We do not question if it is deeper than that, we believe that we can pop a pill and then all those symptoms will disappear. If it were that simple, why are more and more medications failing more and more people?  
According to the Abilify website, 2 out of 3 people taking an antidepressant still experienced unresolved symptoms of depression!
I have taken the typical definitions of depression and injected a little bit of deeper truth.
Depression is:
A suppressed level of functioning. At this level of functioning there is no hope that we will ever fulfill our dreams or become the people the voices in our heart tell us we are.
Inability to connect the dots between where you are to where you want to be. Mindlessly repeating patterns of thought and behavior that are not positive and do not get us to where we want to go.
Feeling "different" than others, and not in a good way. This comes from a skewed perspective on life and the world. This stems from our beliefs about ourselves and our perceived limitations. Our external environment is a direct reflection of our mental state of affairs.
Crying frequently/ feeling emotional pain- without clarity as to what that pain is all about. Because there is no clarity, there can be no outlet or resolution. Often unconsciously, we still see our experiences through the eyes of our childhood. When consciously we examine these things with our adult minds, we realize that they are much different than we have processed them. When we see truly reality, we can make sense of it, grieve and be angry if we need to, and then let it go.
Excessive fatigue and sleeping- to avoid the pain of life. This is our mind trying to protect itself from things it can't handle. Sleeping because of depression is dying without the commitment. I didn't kill myself, but I avoided life and all the things that are too painful for me in it (mentally or in circumstance), by sleeping. By examining the multitudes of reasons we find life's situations so painful, we can shed light on them and begin to heal.
Feeling overwhelmed and hopeless- inability to effectively clear up emotional pain and dysfunction. Our minds combine all of our past experiences as if it were a blender. The thick murky soup that results is how we define ourselves, how we react, how we embrace the future. It is this murky soup and our inability to sort through it that causes hopelessness and the feeling of being completely overwhelmed.
Less interest in activities- because we are carrying too much emotional weight and in too much pain (it is quite possible to be in complete emotional agony without even realizing it). Dysfunction comes from destructive methods of reacting to situations. Things that at surface value should be enjoyable are painful because of how we are processing them under the surface. Often our means of processing is not entirely conscious and so we must dig deeply to figure out why we are having this reaction.
Thoughts or attempts at suicide. Depression is unbearable, and the life it creates is hell. Feeling suicidal is not really about wanting to die. It is about wanting to be free. Free from pain. Because most people do not receive the help and support that they need, they do not realize they can have this freedom in their life, and so they sadly conclude that they must die to achieve it.
All of these symptoms are the things circling under the surface of the depression. It is all a vicious cycle, all of these symptoms feed each other and create more depression until the point where we lose all hope. 
Medication promises to treat these symptoms, but will never heal anything. What we need to do is dig below the surface, find the roots and work to dissolve them. As a result, all of the surface symptoms disappear. 
The more I think about how much medication I was on, and how strong all of the symptoms still were, the more I realize how amazing my mind truly is. It never stopped telling me, no matter how medicated, that something is really wrong under the surface. It didn't give up, until I listened to it. 

Feeling suicidal is not really about wanting to die. It is about wanting to be free."
Padhia Avocado.
This week someone directed me to a new Facebook page (Yes, I love Facebook and I'm not ashamed to admit it) that gives people the opportunity to tell their stories, particularly about self-harm. 
The stories are heart-breaking and heart-warming at the same time. It is horrendous the loneliness and isolation many young people feel (and they are mostly young people on this FB page at least); but most of the stories so far are encouraging in their endings, or at least in the continuing of their journey.
This is one such story (unedited):
Right basically this is my story,it all began in year 9, I lost my grandad and became very depressed and starting cutting to turn emotional pain into physical pain,but then I realised doing that wasnt going to bring him back,so i started to cry myself too sleep every night with the same image in my head,my grandad six feet under,it didnt seem really,then i stoped being depressed and took my mind off things and started hanging with my mates&having laughs ,that went well for about a year then im the middle of year ten i lost everybody because if a silly little argument,and everyone was threatening to kill me and beat me up i had people wait outside school for me and i was so scared and had no one to turn to,so i started to cut again,but this time even worse,and then it all died down abit and then i started getting grief on bbm from girls saying 'kill your self no ones wants you here,go with your grandad where you belong' and other things like 'your a fat slag,you have no one kill yourself already ffs' and that really got to me,so i started cutting my legs and my arms really bad, i even got to the point of actually wanting to kill myself i couldnt handle it anymore,i felt worthless,i had no one. No one at all,i had to look over my shoulder in fear everyday,its horrible..i got into councilling and caf meetings to help me and help take my mind of things and it actually works,yes i still get crap now and again,but thanks to my caf meetings its help me alot,so all i do is raise my middle and hold my head up high,no matter what anyone does or say,yes i find it hard to hold my feelings in,but because of the help im getting it eases my stress,i no longer self harm or get really depressed,i just write my day down in a book and thats ittt:) thanks for reading my story i hope it helps alot of people..xx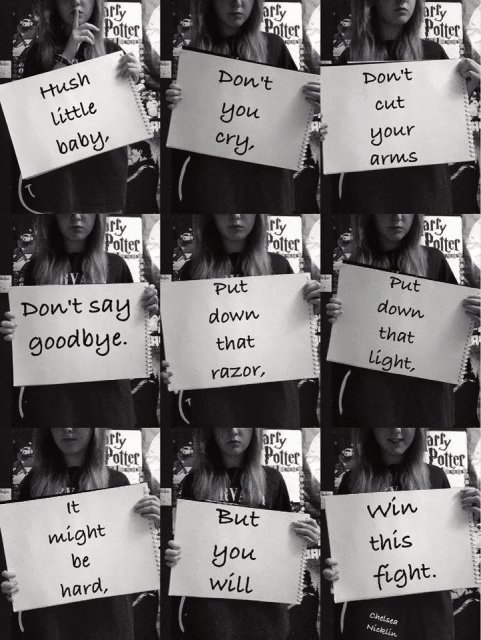 I know a couple of people who have self harmed, and in fact considered it myself when I was in my teens (that seems so long ago).




Some people self harm because they feel so worthless, because something or someone has made them feel so worthless, that they don't even care about themselves.




Others may self harm because it is the only way they feel something. Without it they don't think they can really feel anything important.




And yet others still may self harm because something bad happened to them or to someone they love and they don't know any other way to cope with those feelings




Sometimes it is a complex combination of all sorts of deep reasons




And I'm sure there are even more reasons.




What I personally believe is that young people don't just self harm for attention. It is usually, if not always, more complicated and more painful than that.




Regards;

Garry x




The Facebook Link, by the way, is 




0

/